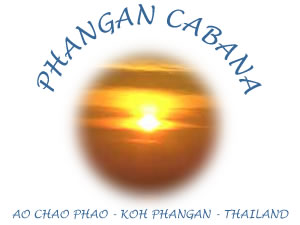 79/2-3 Moo 8, Ao Chao Phao, Koh Phangan, Surat Thani 84280, Thailand
Complete the form below with your preferred date and room and we will contact you as soon as possible to confirm the booking and price.
Please ensure that you have read and understood the booking procedure and detailed below.
SEASONS
HIGH SEASON
11 JANUARY to 30 APRIL
1 JULY to 15 SEPTEMBER
1 DECEMBER to 20 DECEMBER

LOW SEASON
1 MAY to 30 JUNE
16 SEPTEMBER to 30 NOVEMBER

PEAK SEASON
21 DECEMBER to 10 JANUARY
| | | | |
| --- | --- | --- | --- |
| ROOM DESCRIPTION | HIGH SEASON | LOW SEASON | PEAK SEASON |
| STANDARD COTTAGE (TYPE A), 1 DOUBLE BED OR 2 SINGLE BEDS, AIR-CON, HOT SHOWER, CABLE TV | 900 THB | 690 THB | 1290 THB |
| SUPERIOR COTTAGE (TYPE B), 1 DOUBLE BED OR 2 SINGLE BEDS, AIR-CON, HOT SHOWER, CABLE TV | 1200 THB | 790 THB | 1390 THB |
| DELUXE ROOM (TYPE C), 1 DOUBLE BED, AIR-CON, HOT SHOWER, CABLE TV | 1500 THB | 890 THB | 1490 THB |
* NOTE: ALL PRICES ARE PER ROOM AND DISPLAYED IN THAI BAHT
[BACK TO TOP]
RESORT BOOKING DETAILS:
**Special Discount, please contact us. Best price gaurantee.**



Type A/B/C maximum 1 extra bed can bed added.
Type A/B/C NOT include breakfast
Type VIP Maximum 2 extra beds can be added.
Type VIP include breakfast and round trip transfer
No charge for child under 13 sharing bed with parents.
Extra bed 300 Baht/night not include breakfast
Transfer from resort to Thongsala Pier 150 THB / person/trip.
No baby cot available.
Check in 14.00HRS.
Check-out time: Before 12:00 hrs.
Safety deposit box is available Reception.
RESORT BOOKING RESTRICTIONS:
Full Moon Reservation:Low & High Season:minimum 4 nights.
Full Moon Reservation: Peak Season: minimum stay 5 nights.
Christmas & New Year: minimum stay 7 nights.
Compulsory New Year Dinner surcharge 599 THB per adult and 300 THB per child.
EXPECTED FULL MOON PARTY DATES:
Thursday 18 July 2019
Thursday 15 August 2019
Friday 13 September 2019
Monday 14 October 2019
Monday 11 November 2019
Wednesday 11 December 2019
Wednesday 25 December 2019
Tuesday 31 December 2019
Monday 06 January 2020
Sunday 09 February 2020
Sunday 08 March 2020
Tuesday 07 April 2020
Thursday 07 May 2020
Friday 05 June 2020
Monday 06 July 2020
Monday 03 August 2020
Tuesday 01 September 2020
Thursday 01 October 2020
Thursday 29 October 2020
Saturday 28 November 2020
Friday 25 December 2020
Monday 28 December 2020
Thursday 31 December 2020
THE FULL MOON PARTY DATES DO SOMETIMES CHANGE DUE TO BUDDHIST HOLIDAYS
WHAT CAN YOU EXPECT:
After we receive your booking enquiry, you get a detailed offer about availability, total costs and the cancellation policies for the requested period.
Given that you entered a valid email address, you will receive an answer within a few hours. However, due to different time zones and weekends, this can be delay by up to 24-48 hours in some cases.
If the room(s) is/are available and you wish to confirm, you might be requested to secure the booking by a deposit within 1-2 days. Please note, that room availability sometimes change daily, especially during peak seasons.
The deposit is usually between 50-100%. The balance to be paid direct at the hotel.
For any deposit, you will receive an electronic payment receipt.
If you have to cancel a reservation, please do it as early as possible by email or Fax. A FULL REFUND to your credit card can be processed up to 3 days after payment received. After 3 days any cancellation will be subject to the policy of the resort which is always NON-REFUNDABLE unless specified. The commission paid to PHANGAN INFO is always NON-REFUNDABLE in any case. Reservations with arrival date within 1 month of the date payment received strictly NO REFUND.

PLEASE NOTE:
All prices are quoted are in Thai Baht.
In all circumstances Phangan Info Co. Ltd charges a minimum credit card service fee of 5% for making a reservation. There are no charges for deposits paid by bank transfer.
Phangan Info Co. Ltd can take secure deposit payments by Mastercard, VISA or AMEX credit card at https://www.phangan.info/reservation, all you need is a valid Reservation Number and Email address. If you cannot make payment by credit card, Phangan Info Co. Ltd and our clients recommend using either direct bank transfers or money transfers by Western Union. Details of this can given on request.
To make sure, that your email address is correct, we send an automatic email to you after your enquiry arrive. If you don't get this auto-responder within a day, please contact us. If you have problems in sending this form, PRINT & FAX this form to our Reservation centre +66 (0)77 238765