Moon Beach is a brand new resort located on the quiet peninsula of Laem Sri Thanu on the sunset coast of Koh Phangan. The resort is positioned on a hillside that runs into a white sand beach and calm azure sea, ensuring that every room has stunning views over the islands that make up the Samui Archipelago. There are only ten bungalows, so the atmosphere is personal and friendly, and all are reasonably priced to suit every traveller's budget. The family that run the business have a restaurant in the local village and have been taking care of visitors to the island for decades, thus you can rest assured that the food is as great as the hospitality; and with brand new buildings throughout, your comfort is guaranteed too!

Laem Sri Thanu is a volcanic island that has been joined to Koh Phangan by a strip of coconut pasture that meets with the village of Sri Thanu. It has formed a fertile peninsula that lies between the bays of Ao Hin Kong and Ao Sri Thanu, thus the small and secluded beaches that populate its coastline are closer to the coral reef, leading to virtually year round swimming. At low tide its possible to circum-navigate Laem Sri Thanu and find your own little piece of paradise, perfect for secluded sunbathing or finding a good spot for fishing off the rocks. There is a laid back and unique atmosphere to the area, partly as Laem Sri Thanu is almost its own island and because there are only five resorts on the peninsula. Quiet though it is, action is not far away in the 'mainland' village of Sri Thanu, only a 500-metre walk through the coconut groves.

There are ten spacious and newly built bungalows at Moon Beach, all with scenic sea views from generously proportioned hardwood balconies, with built-in seating and giant weatherproof blinds. All of the rooms have double doors, long windows and are fully finished with curtains and fly-screens. The interiors are all wood panelled and the floor is also beautifully finished wood; the spacious bathrooms are western style and are finished with ceramic tiles throughout. There is just this standard fan style room available at Moon Beach, but it comes with a load of extra finishes and space at a surprisingly cheap price of 300 Baht Per night. There is the option of having twin jumbo single beds, or a king-sized double bed.

The Moon Beach Restaurant is positioned at the top of the small hillside with stunning views over the long bay of Ao Hin Kong and the islands Koh Tae Nai and Nok. It has several different areas to relax in with an open-air terrace, a cocktail bar, raised Thai stlye platforms with triangle cushions and good old tables and chairs! The menu is just as varied and includes a full traditional Thai menu, with some delicious Southern Thai specialities and an extensive vegetarian selection. As mentioned earlier, the family have long had a restaurant in the village, and are also dab hands at western dishes, serving up great pizzas, superb burgers and Thai and western seafood barbeques.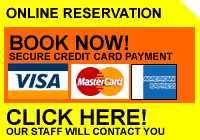 FACILITIES
Motorbike and Jeep Rental
Travel Booking
Free WiFi
Laundry Service
Restaurant serving Thai and Western cuisine
Supermarket
Safety Deposit Box
ACTIVITIES
Fishing Trips
Island Boat Trips
Snorkelling