Welcome to Sucasa Dorm!
Where My House is truly Your House offering a big Dorm for that new social encounters with intriguing strangers.Sucasa Dorm by far the quickest and easiest way to make new Friends!

Sucasa Dorm also have an air-conditioned private 4 bed Dorm for individuals or small groups.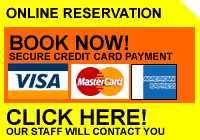 FACILITIES
Motorbike and Jeep Rental
Travel Booking
Internet
Laundry Service
Safety Deposit Box
Restaurant
International Telephone/Fax
ACTIVITIES
Fishing Trips
Island Boat Trips
Scuba Diving
Snorkeling
Kayaking
Trekking