Koh Phangan is an excellent place to take time for shopping. For most essential items you'll that Thailand in general is cheaper than western countries so it's often better to wait until arrival for purchasing some essentials. Good buys include sunglasses, hammocks, t-shirts, shorts and jeans, music, movies and other electrical equipment. The creative skills and quality craftmanship of the Thais is also well-known and you'll find some excellent bargains when it comes to hunting for souvenirs and other arts and crafts.
Here is a list of some of the best shops on the island to help you find what you are looking for:
BAMBOO ARTIST - HAND MADE SOUVENIRS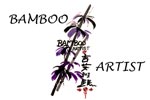 WHETHER YOU ARE LOOKING FOR A GOOD SELECTION OF HIGH QUALITY HAND MADE ART AND CRAFTS AS A GIFT FOR YOURSELF, RELATIVES OR FRIENDS; WANTING TO EXPERIENCE A RELAXING MASSAGE IN THE COMFORT OF A QUIET AIR-CONDITIONED ROOM; OR HAVING YOUR ONCE IN A LIFETIME TATTOO/PIERCING AS A THE ULTIMATE REMINDER OF YOUR KOH PHANGAN EXPERIENCE - CONVENIENTLY PLACED IN THE CENTRE OF THONGSALA, BAMBOO ARTIST IS THE PLACE TO COME AND TAKE A LOOK AROUND.