PROMOTION
Early Bird promotion - 15% off the BAR / Non Refundable - Non Modifiable
Valid for all villa categories - bookable 15 days before arrival date from 6th of January 2014 til 31st of July and from 1st September til the 19th of December 2014
Special offer - 50% off the BAR - Non Refundable - Non Modifiable
Valid for all villa categories (except sea view rooms) - Min stay 2 nights
Valid until the 15th of December (included), from 1- 22 June 2014 and all November 2014

Kupu Kupu Phangan is a stylish retreat designed to take the island holiday experience to the next level.

It celebrates the healthy attributes of the tropics with a collection of 20 villas, suites 1 apartment designed to unite Thai artistry with modern comforts and conveniences.

The resort is a place to be at one with nature in a restful setting by the sea.

Accommodation

Kupu Kupu Phangan offers four unique accommodation categories. Each has been created with meticulous attention to detail for visitors looking for some well-deserved time out to relax and recharge.
Sea view Room It is a generous space that 3 adults can share. This large room offers a comfortable bathroom and its terrace offers one of the most amazing view of the island

A/C, Personal Safe, Satellite TV, DVD/CD Players, IDD Telephone, mini bar, bathtub & separate shower, slippers, kimono, hair dryer, coffee / tea facilities, toiletry collection
Max. occupancy : 2 adults



Sunset Pool Villa
This classic wooden villa, set on the uppermost tier of the property, is a private sanctuary offering comfort, privacy, panoramic views of the Andaman Sea and a private plunge pool.

A/C, Personal Safe, Satellite TV, DVD/CD Players, IDD Telephone, mini bar, bathtub & separate shower, slippers, kimono, hair dryer, coffee / tea facilities, toiletry collection
Max. occupancy : 2 adults


Seaview Pool Villa
This charming wooden villa is designed to anticipate the needs of seasoned travellers seeking absolute peace and privacy. The senses are soothed by mesmerizing sea views and the gentle whisper of the afternoon breeze. It is a generous space with a pool, smart sleeping quarters and a spa-styled bathroom that pays tribute to tropical living.

A/C, Personal Safe, Satellite TV, DVD/CD Players, IDD Telephone, mini bar, bathtub & separate shower, slippers, kimono, hair dryer, coffee / tea facilities, toiletry collection

Max. occupancy : 3 adults (3rd adult is subject to extra charge)


Beachfront Pool Villa
This classic wooden villa is a private sanctuary for couples celebrating the spirit of love. Just footsteps from a white sand stretch of beach, it is a visually appealing villa category that is all about tropical elegance without compromising necessary comforts.

A/C, Personal Safe, Satellite TV, DVD/CD Players, IDD Telephone, mini bar, bathtub & separate shower, slippers, kimono, hair dryer, coffee / tea facilities, toiletry collection

Max. occupancy : 2 adults


Deluxe Beachfront Pool Villa
This tropically inspired wooden villa is the ultimate in personal luxury with its own pool and sweeping views over the nearby beach. It comes complete with a tastefully appointed bedroom, lavish bathroom and enough space to unwind in true style.

A/C, Personal Safe, Satellite TV, DVD/CD Players, IDD Telephone, mini bar, bathtub & separate shower, slippers, kimono, hair dryer, coffee / tea facilities, toiletry collection

Max. occupancy : 3 adults (3rd adult is subject to extra charge)


The Apartment
This unit offers 2 bedrooms, 3 bathrooms and 1 living room that can absolutely welcome up to 4 other guests. Located at the spa level, it does not provide private pool, but offers 3 independent balconies facing the garden and the sea view.

A/C, Personal Safe, Satellite TV, DVD/CD Players, IDD Telephone, mini bar, bathtub & separate shower, slippers, kimono, hair dryer, coffee / tea facilities, toiletry collection .

Max. occupancy : 4 adults (5th adult is subject to extra charge)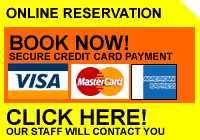 FACILITIES
WIFI
Laundry Service
Safety Deposit Box
Restaurant
Car and Motorbike Rental
Swimming Pool
Spa
Massage
International Telephone/Fax
ACTIVITIES
Fishing Trip (on request)
Island Boat Trip
Kayaking (possibilities at the Hotel)
The Hotel can organize yoga lesson
The Hotel can organizes transfers to Full Moon Party