200 Hour Pure Flow Yoga Teacher Training February to March 2019
February 17, 2019

-

March 17, 2019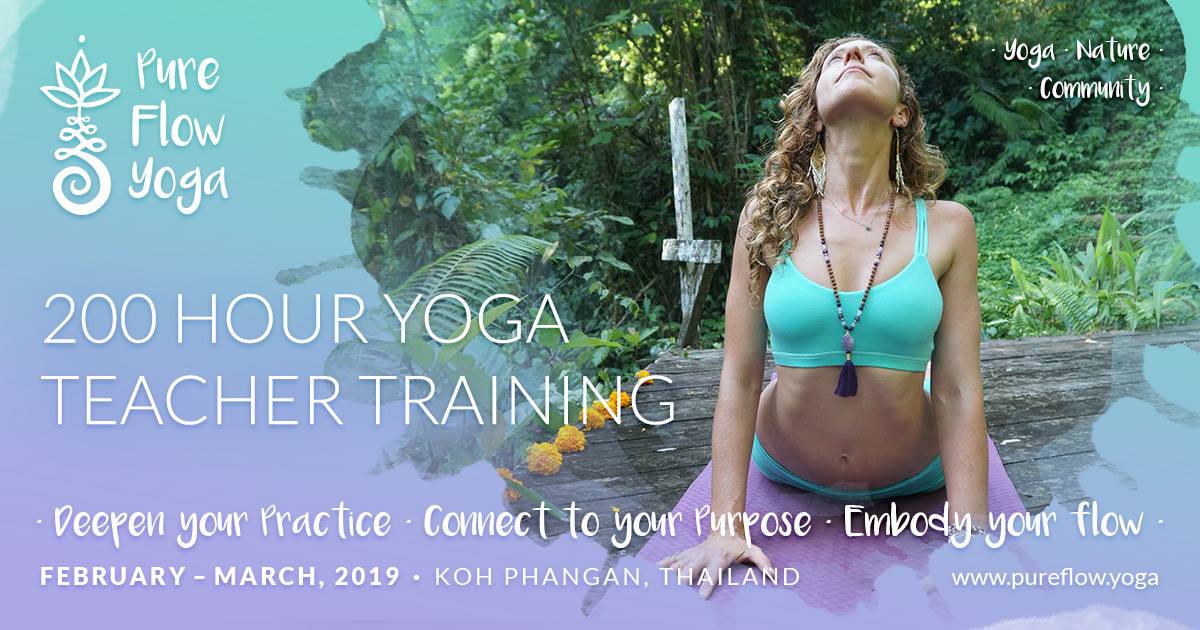 Ready to Go Deep, while having a fun, playful and life-changing experience?
Join us for an intimate and transformative journey on the tropical island of Koh Phangan, Thailand.
Combing ancient wisdom with modern teaching techniques, Pure Flow Yoga's unique 200 hour Yoga Alliance Teacher Training takes you on a journey of evolution and awakening, through the exploration of Yoga as a living philosophy and powerful tool for self-discovery.
Set against the backdrop of lush nature paradise, this 28-day YTT will:
· Deepen your Understanding of Yoga foundations, philosophy, history and practices.
· Prepare you to teach Vinyasa, Hatha Flow & Yin Yoga, with thoroughly guided and supported practice teaching opportunities.
· Expand your Leadership Skills with the Art of Teaching, including Find your Voice & Boost your Confidence – Francie Fishman, Educator & Founder of Pure Flow Yoga
· Empower you to Help Others with Trauma-informed Yoga, Karma Yoga, & Women's Yoga – Atira Tan, founder of Art to Healing & Yoga for Freedom
· Educate you in the Science of Yoga with Ayurveda & Anatomy – Kimmana Nichols, founder of ThaiVedic yoga & Holistic Nomads
This life-changing Yoga Teacher Training with world-class teachers in Thailand will support you to share your passion, connect to your inner leader, and align you with your purpose.