The Haadlad Prestige Resort & Spa Ko Pha-Ngan offers the visitor a long lovely stretch of curving beach with small sand dunes, lined with tropical coconut trees. We have peaceful rock gardens that overlook the clean white sandy beach and the aqua clear water is teeming with colourful tropical fish.

Haadlad is ready for your visit with its beautiful scenery. Within a stones throw of the white sandy beaches you will find swaying coconut trees, live coral reefs, tropical fish and crystal clear water. The picturesque bay is unforgettable at sunset and is even more scenic under the full moon as you watch the tide come in and out. Beautiful clean white sandy beaches are waiting for those seeking peaceful and relaxing holidays.

Lovers of the water will find plenty of places to explore underwater live coral reefs and tropical fish. The reef at Haadlad is beautiful and was undisturbed for a long time due to the remoteness of the beach from the main town.

The Haadlad Prestige Resort & Spa restaurant offers traditional Thai food and international dishes from our chef who has 20 years gourmet cooking experience.Besides, facing the beach, we have a fabulous wooden terrace as the perfect location for cool drinks and fresh seafood grilled on the BBQ for you.

Our Haadlad Prestige Resort & Spa Cooking School offers hands-on courses on cooking flavorful Thai food. Spend a morning or afternoon with our highly trained chefs to learn to make authentic Thai food at our custom designed teaching kitchen.

The Haadlad Prestige Resort & Spa Ko Pha-Ngan offer the best Spa and massage packages for you to enjoy and relax while staying with us. We use the best aromatic massage oils from France, Thai herbal treatments, and masseurs with 20 years experience.Our spa and massage packages should be one of the most enjoyable things for your stay with us. We believe that after trying our finest packages - foot massage, oil massage, traditional. Thai massage, herbal steam, infrared sauna, hydro jet massage or even sun burn treatment - you will certainly feel recharged.

There are 6 room types, altogether suited for your choices:
Superior Room
Deluxe Room
Superior Villa
Deluxe Villa Beach Front
Beach Front Pool Villa
Penthouse
Other Services:

Pier transfers to Haadlad Prestige Resort & Spa, Car, ATV and Motorbike rental, Laundry, WIFI Internet Service.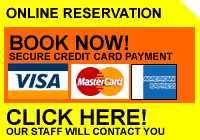 FACILITIES
Jeep Rental
Motorbike Rental
ATV Rental
Wi- Fi Internet Service
Laundry Service
Safety Deposit Box
Spa
Massage
Jacuzzi
Herbal and Infrared Sauna
hydro jet massage
ACTIVITIES
Fishing
Snorkelling
Kayaking
Cooking Class