PROMOTION
All year-round Bonus night offers except Peak Season

Low Season Bonus Night : 2+1, 4+2, 6+3…………… (Except: 01 Sep – 15 Sep, 2013 including )
High Season Bonus Night : 3+1, 6+2, 9+3………….. (Except: 01 Aug – 31 Aug, 2013 including)
August 01 – September 15, 2013 Bonus Night: 4+1, 8+2, 12+3…………………….
Early Bird Promotion 2013:

Low Season discount - 10% if book 30 days before arrival
High Season discount Except August 2013 - 15% if book 45 days before arrival
August 01-31, 2013 discount - 10% if book 45 days before arrival

Discover an unseen paradise where white sand lie on a private beach, a serene ocean, unspoiled wind, gorgeous morning sunrises, spectacular panoramic views, a peaceful sense of privacy, and modern Thai teak houses balance your journey with the spells of harmony.

Santhiya offers you the feature modern Thai teak decor, experience the earlier yet supremely comfortable Thai style of ambience where the essence of escapism is discovered for endless relaxation.
Santhiya Supreme Deluxe Room (48 sqm): Second set to Santhiya's newly built signature luxurious collection of deluxe rooms is second floor of romantic mountain and sea view, unique enclosed verandas with sunroof and day beds adorned by traditional Thai crafts furnishings and ornate carvings.
Santhiya Supreme Deluxe - Pool Access (48sqm): Santhiya's newly built heavenly hi top facility is a signature collection of luxurious deluxe rooms showcasing a first floor of verandas with ornate Thai arch carving decor accent overlooking nountain top of tropical coconut groves, accessible tranquil pool oasis with unique sun deck boat to a splendid escape.
Santhiya Hideaway Pool Villa Suite (115 sqm): Hidden sanctuary in a perfect hideaway at Santhiya Hideaway Pool Villa with rock garden setting in the middle of wild tropics defines an unforgettable hideaway indulgence with its own free from romantic private pools.
Santhiya Seaview Pool Villa Suite (115 sqm): Santhiya's premier location is a bird's eye view to the perfect s;lendid sea view spots, exudes the air of romance and the island's fascination beauty with its own spacious free fromstunning pool villas, indoor/outdoor tubs and unforgettable sunsets.
Santhiya Grand Villa Suite (150 sqm): Spend quality time together with friends and loved ones in a beautifully designed and spaciously comfortable 2 bedroom and 2 storey Santhiya Grand Villa. Perfect enough for a relaxing yet private paradise escape.
Santhiya Royal Pool Villa Suite (197 sqm): A royal getaway experience fit only for royalties. Personal infinity pool welcomes guest's to a picture perfect paradise magnificent panoramic sea view vistas with bathroom; enchanting mini waterfalls in selected unique villa concept that combines character, signature style and Royal Thai charm.

Chantara Restaurant: The main restaurant features three open sides offering panoramic views with all kind of dishes and beverages. Here you will enjoy a cool ambience during the day and a romantic candlelit atmosphere by night.

Santhiya Bar by the sea: The last word in intimate and cozy places to rendezvous with your companions with all kinds of beverages available for your leisure moments.

Rejuvenate yourself at Ayurvana Spa and feel spiritually and physically refreshed at a place where harmony between health and nature come together.
Several spa environments, such as, aromatherapy rooms, Thai massage rooms, outdoor Sala (Thai-style pavilions), and off the swimming pool or in your villa are also available at your choice.

You already know about the famous full moon party held every month at Haad Rin, Koh Phangan.

Although Santhiya Resort & Spa is located on the sheltered cove of Thong Nai Pan Beach, Haad Rin is only 40 minutes away by car or 20 minutes away by express boat, at your choice, providing an unmissable party come true.

At Santhiya Resort and Spa, you will be refreshed, rejuvenated, and your liveliness refilled after the groove.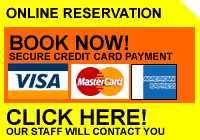 FACILITIES
Complementary transfers service within the resort by Golf Cart
Gigantic free form swimming pool
Water Sport Center, including canoes kayaks and windsurfing
Internet /Free WiFi
Laundry Service
Safety Deposit Box
Hotel Shops
Spa
Sauna
Sundeck and Thai Sala
ACTIVITIES
Island Boat Trips
Scuba Diving
Snorkelling
Kayaking