5% DISCOUNT OFF ALL ROOMS - BEST PRICES AVAILABLE

Seetanu Bungalows has a good level of service in attractive surroundings making this long runner a favourite with many returning Koh Phangan devotees. It has a variety of rooms, with large wooden bungalows on the beach next to luxury air-con bungalows with hot water, mini-bar, spacious balcony and dining lounge area with views to the sunset. It also has some bungalows with double and single beds suitable for families etc. set back off the beach in the lush gardens.

Ao Chao Phao is one of Koh Phangan's most celebrated beaches and is part of the sunset chain of beautiful coves that populate the west coast of the island. The broad white sand beach is nearly one kilometre long, flanked by lush forest and smooth boulders presenting the perfect image of paradise. The bay is deep enough to swim in year round, and the rich coral reef is a haven for marine life; where shoals of tropical Queenfish swim between mesmerising fluorescent corals, making it amongst the best dive and snorkeling spots on the island. The pace of development has been slow and tasteful on Ao Chao Phao, and it retains the peaceful beauty and laid back vibe that drew the first island explorers here, then made them return year after year.

All with private bathroom. There are 5 top-end luxury Thai style bungalows on the beachfront, each one tastefully decorated with air conditioning, hot water, double bed, min-bar and private lounge area; and another 2 standard air-con bungalows on the beach, with 1 double bed, air conditioning and hot water. The remaining rooms are the older classic style fan bungalows with a choice of sleeping options, with either double or twin beds available. All of the rooms are just metres from the beach and are set amongst wonderful tropical gardens with manicured lawns and romantically lit paths.

6 Authentique Bungalows
4 Junior bungalows
2 Confort bungalows
5 Privilege bungalows
The Villa

A big living room with : Flat screen television with satellite channels, DVD player, game console, bookcasa and a big sofa.
Eating room with : table with 6 chairs,fridge and a kettle (coffee and tea available)
Big Shower with hot water
Two terraces with private garden
3 spacious bedrooms, all air conditioned (2 x double bed and 1 with 2 single beds)
The restaurant at Seetanu serves a good selection of traditional Thai and Western dishes. Popular choices include the barbecue chosen from a daily selection of fresh seafood, steaks and a wide variety of tasty Thai cuisine. Tantalising cocktails, fruit shakes and imported and local beers are also available at the restaurant.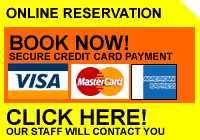 FACILITIES
Motorbike Rental
Jeep Rental
Travel Booking
Internet and E-mail
Laundry Service
Safety Deposit Box
Restaurant serving Thai and Western cuisine
Swimming Pool (at Phangan Paragon Resort & Spa; Free of charge)
International Telephone/Fax
ACTIVITIES
Fishing Trips
Island Boat Trips
Scuba Diving
Snorkelling
Kayaking
Waterfalls and Jungle Trekking
Beach Volleyball
Badminton