Siam Healing Centre Journey Through The Chakras 18th March 2019
March 18, 2019 @ 11:30 am

-

March 23, 2019 @ 2:30 pm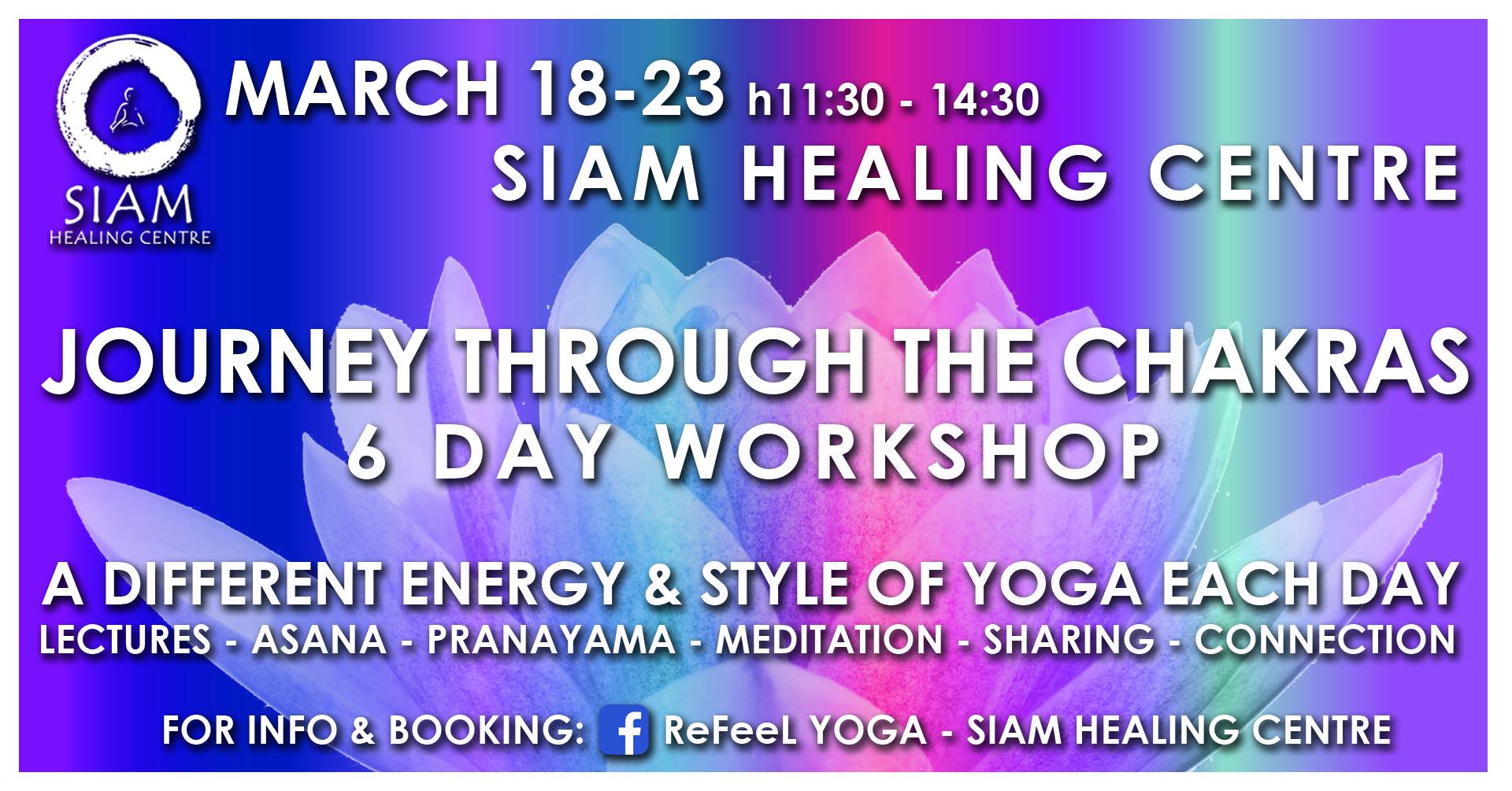 Journey Through the Chakras
* Are you interested about the Chakras and Kundalini energy?
* Are you curious to feel what it's like to tune into a different vibration?
* Would you like to learn how to use this ancient system to your benefit?
Come and join us in our journey through the Chakras!
Each day we will explore one Chakra using a completely different style of yoga, as well as specific daily actions to stimulate and awaken the energy within.
You will have the possibility to observe your self vibrating at a different level, discover hidden strengths and identify areas to work on.
Upon completion you will have gained a vast range of tools to use both on the mat and throughout the daily life to help you grow, evolve and ReFeel your Self.
°°°°°°°°°°°°°°°°°°°6 Day Workshop°°°°°°°°°°°°°°°°°°°°°°°
– Gain a deeper knowledge of the Chakras
– Experience 6 unique styles of Yoga
– ReConnect with your self and others
– Learn, Play, Explore and Observe
°°°°°°°°°°°°°°°°°°°°°°°Contribution°°°°°°°°°°°°°°°°°°°°°°°
2500B for the Full Workshop – OR – 600B/Drop-in Class
*Note: Only those who have participated in the full workshop will be permitted to the final class on March 23
———————————————————–
* When: March 18-23, 11:30-14:30
* Where: Siam Healing Centre, Thong Sala
Everyone is welcome – from beginner to advanced students
°°°°°°°°°°°°°°°°°°°Only 12 spaces available.°°°°°°°°°°°°°°°°°°